THE FIELD NATURALIST (QUARTERLY BULLETIN)
The ongoing activities of the Club are reported in our quarterly bulletin entitled "The Field Naturalist". The bulletin is circulated to all members. In addition to accounts of our field trips, the bulletins also offer miscellaneous articles on various topics of interest.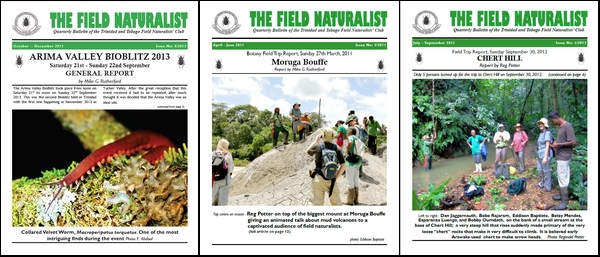 Click here to access the Field Naturalist page.
---
LIVING WORLD
The Club publishes an annual journal, "Living World", which includes specialist articles and the results of research projects and investigative studies undertaken by various members and interest groups of the Club and non-members. Information on ordering the journal, as well as indexes and archived articles, can be found on the Living World pages.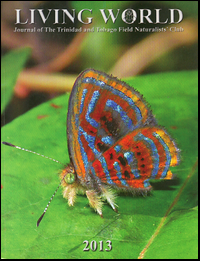 Click here to access the Living World pages.
---
FIELD GUIDE TO THE REPTILES AND AMPHIBIANS OF TRINIDAD AND TOBAGO

This comprehensive guide covers all of the country's herpetological fauna, complete with species accounts and full colour plates.
For domestic orders, please contact the club at admin@ttfnc.org. For international orders, click here to order a copy online.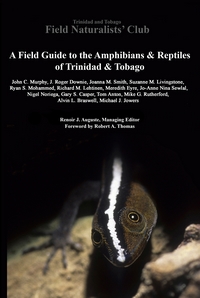 ---
NATIVE TREES OF TRINIDAD & TOBAGO

The Club has published an illustrated guide to local trees, "Native Trees of Trinidad and Tobago" by V. C. Quesnel, T. F. Farrell and P. L. Comeau.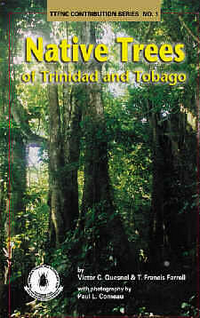 The book contains detailed descriptions of 58 native trees, including botanical descriptions, colour photographs and notes on ecology and usage. Additionally, brief descriptions of 26 additional native trees are provided.
---
TRAIL GUIDE

To commemorate the centennial of the Trinidad and Tobago Field Naturalists' Club, a trail guidebook, "Trinidad and Tobago Field Naturalists' Club Trail Guide", was published in July 1992. A revised and expanded second edition of this book is now available.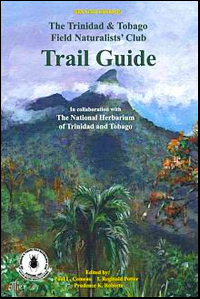 ---
WILDFLOWER GUIDE
A compact fold-out field guide to the wildflowers of Trinidad and Tobago has also been published.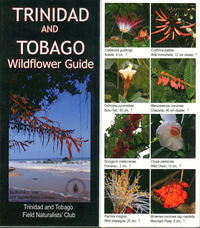 ---
T&T BUTTERFLY GUIDE
A compact fold-out field guide to the butterflies of Trinidad and Tobago was produced in conjunction with the UWI Zoology Museum, Asa Wright Nature Centre and with the support of Angostura Ltd.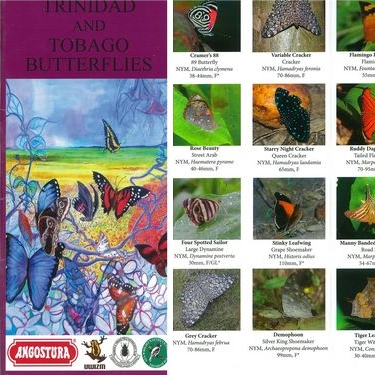 ---
BATS OF TRINIDAD &TOBAGO

While not produced by the TTFNC, the Club distributes Bats of Trinidad and Tobago (by Geoffrey Gomes and Fiona Reid). Available from the Club and at local booksellers.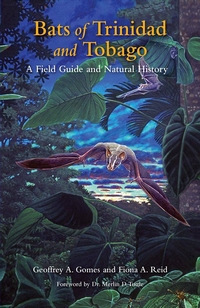 ---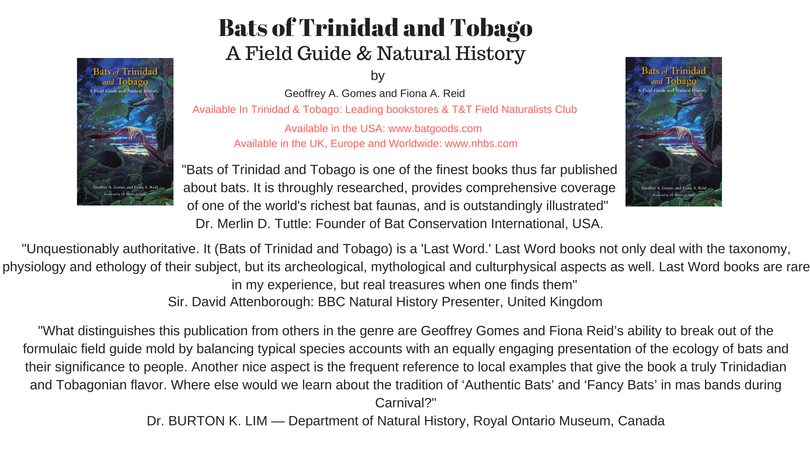 These publications are distributed by the following bookstores:
Ishmael M Khan & Sons Ltd
Nigel R Khan Booksellers
Metropolitan Book Suppliers Ltd
R I K Services Ltd
The Book Specialists
Paper Based
---
NEWSPAPER NATURAL HISTORY SERIES
The Club started publishing a weekly newspaper series in 2014. These articles appear in the Thursday edition of the Trinidad and Tobago Newsday.
Click here to access the Newspaper Natural History Series.
---
PHOTO JOURNALS
The Photo Journals are a visual record of some of the Club's activities. It includes past overseas trips and our "Quarter in Review" archives.
Click here to access the Photo Journals.
---
DOCUMENT LIBRARY

The document library is a collection of articles, position papers, letters to the government and letters to the daily press.