Occurrence of Fibropapilloma Tumours on Green Sea Turtles, Chelonia mydas in Trinidad, West Indies
Keywords:
marine turtles, fibropapilloma, tumours, herpesvirus, Chelonia mydas, Caribbean
Abstract
Fibropapillomatosis, a debilitating disease of marine turtles associated with a herpesvirus, is commonly seen in green sea turtles, Chelonia mydas (Chelonia: Cheloniidae) throughout the tropics. It is characterised by the development of external and visceral tumours, which though benign, often obstruct organs or hinder bodily functions that are critical to survival in the wild and can therefore lead to death of the affected animal. Deleterious environmental factors are also thought to contribute significantly to the development of the disease in susceptible animals. A recent upsurge in the incidence of the disease globally has elevated the disease to panzootic status. Several anecdotal reports have suggested that this disease may be present in green turtles that inhabit the coastal waters of Trinidad and Tobago. Herein we document lesions consistent with fibropapillomatosis found in green turtles that stranded across Trinidad between 2010 and 2016, and discuss the implications.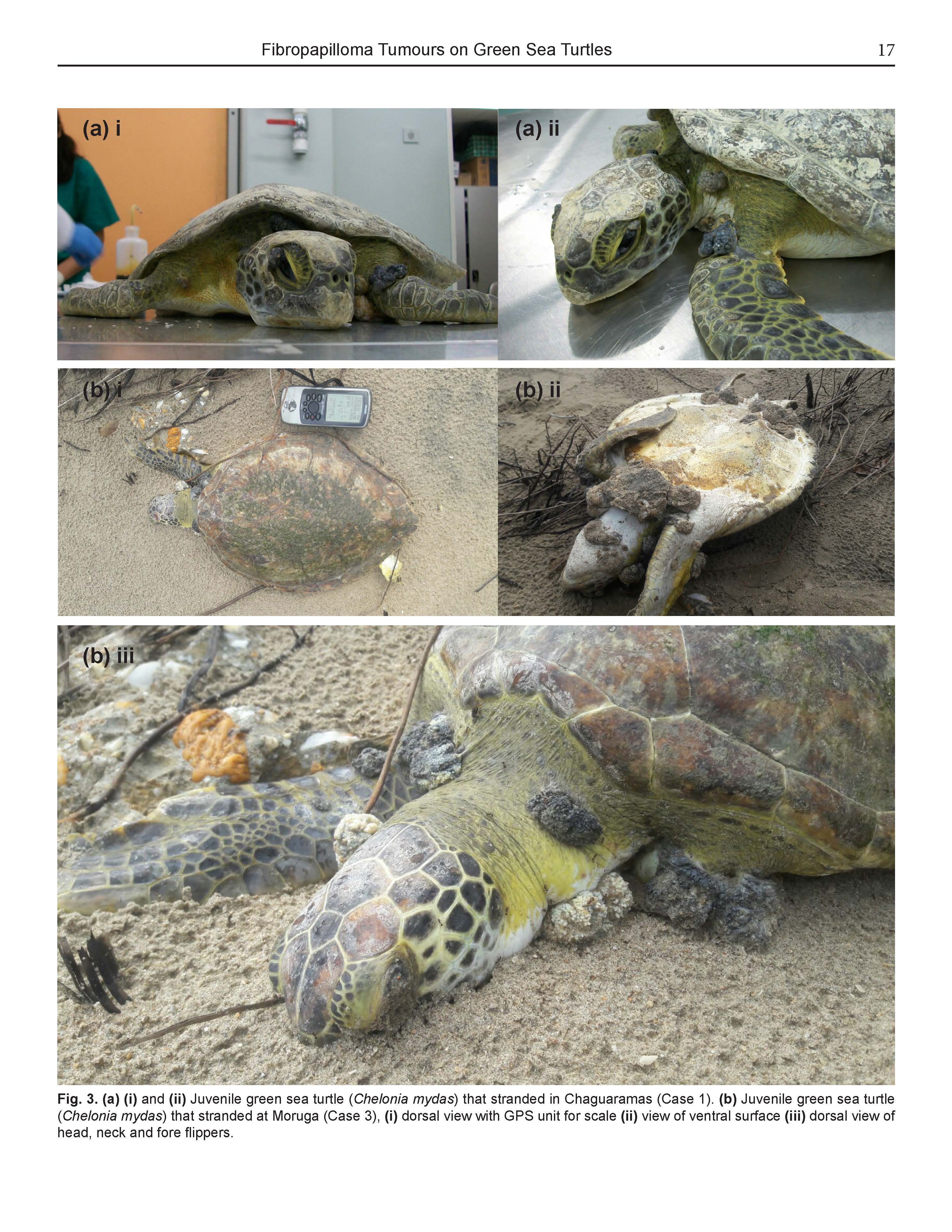 Downloads