Six New Records of Butterflies (Lepidoptera, Papilionoidea) from Trinidad, West Indies
Keywords:
Pieridae, Hesperiidae, Hedylidae, Ochnaceae
Abstract
Details of six new butterfly records from Trinidad are presented: Phoebis agarithe (Boisduval) (Pieridae), Macrosoma ustrinaria (Herrich-Schäffer) (Hedylidae), Udranomia kikkawai (A.G. Weeks), Telemiades squanda Evans (Hesperiidae, Eudaminae), Morvina morvus para Evans (Hesperiidae, Pyrginae) and Thoon modius (Mabille) (Hesperiidae, Hesperiinae). Notes on the biology of U. kikkawai, reared on Ouratea guildingii (Ochnaceae) are presented. The total number of butterfly species known from Trinidad is now 781.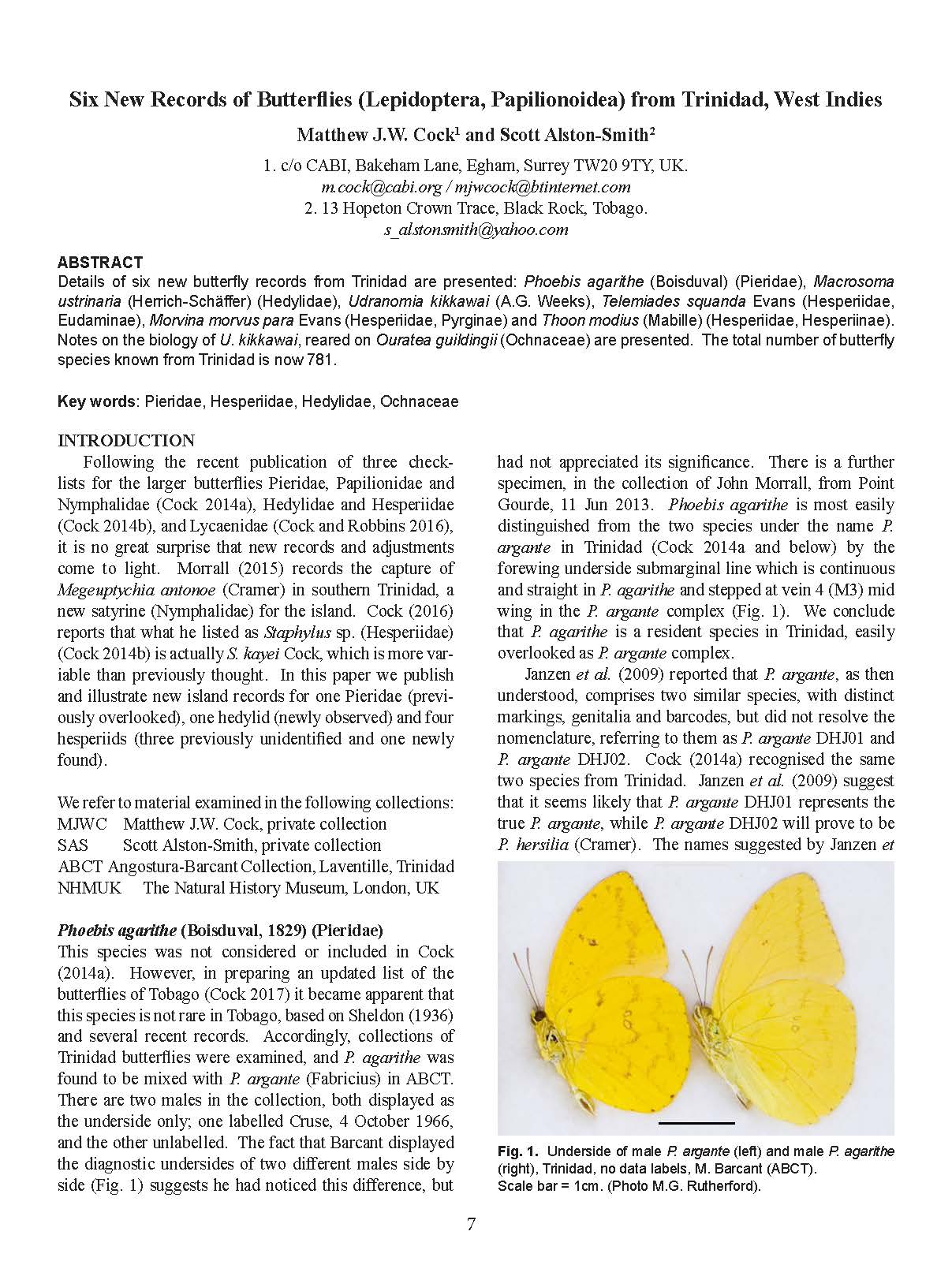 Downloads