Colours and Spots: Do they Tell the Story of an Ocelot's Origin?
Keywords:
Leopardus pardalis, Trinidad, Venezuela, South American, dorsal stripe, pelage colour
Abstract
Morphological differences in ocelots were suspected to occur between Trinidadian and South American populations. Data for 49 individuals inclusive of camera trap photographs and captive ocelots in private and zoo collections was collected. Observations of spot size and colour, spot outline thickness, dorsal stripe and nose colour were noted. These were then compared to the origins of the respective specimens. Lastly, camera trap photographs of wild ocelots in Trinidad and live specimens were compared to test the hypothesis. Of these parameters, only spot outline thickness and nose colour were significantly different with specimens from Venezuela having mostly pink noses and Trinidadian ocelots having mostly black noses. To a lesser extent, there were no Trinidadian ocelots with thick spot outlines.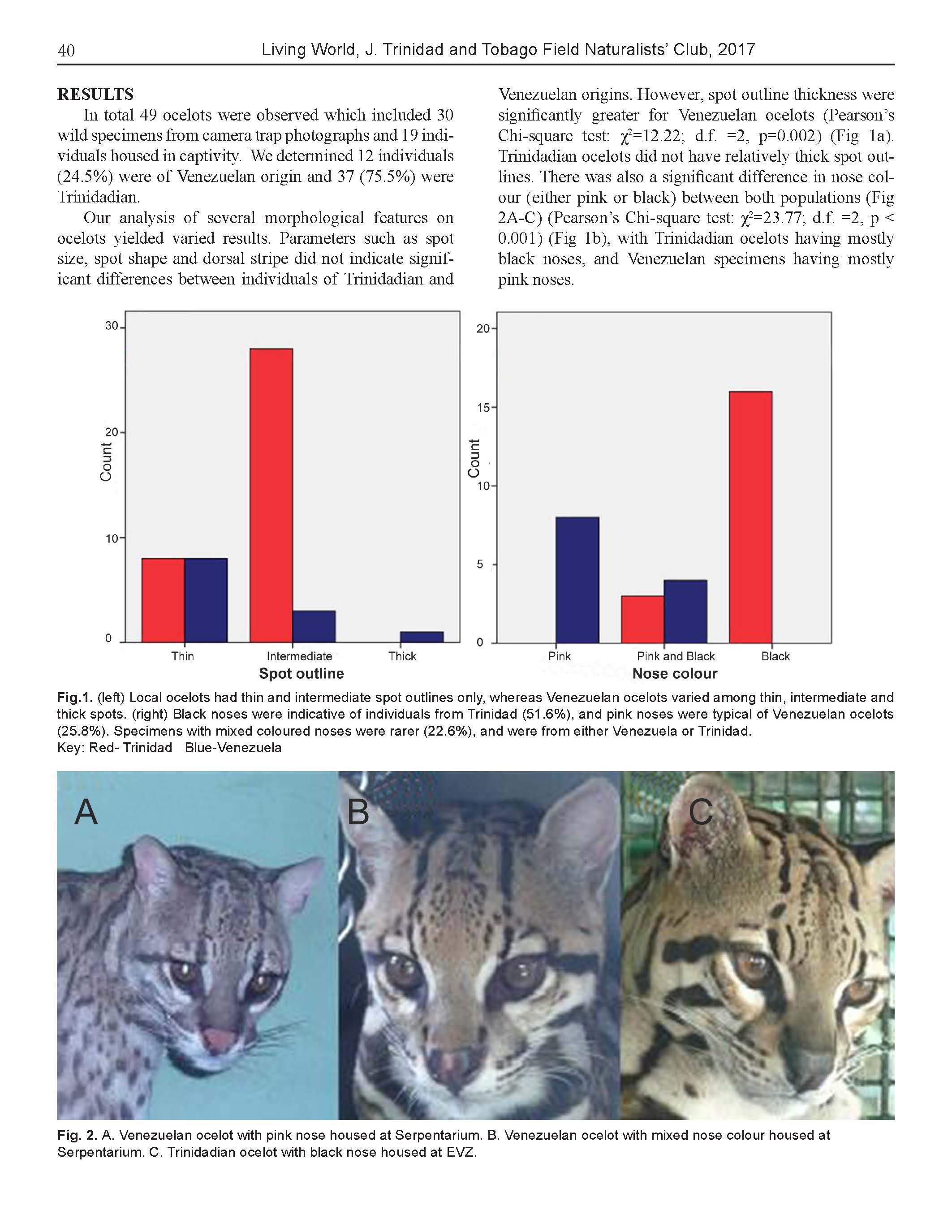 Downloads