Aquatic Fauna of Three Rivers in Northeast Tobago, West Indies: Updated Species Assemblages and Distributions
Keywords:
Tarebia, Melanoides, Neritina, Anguilla, Macrobrachium, alien invasive species, macroinvertebrates, ichthyofauna, aquatic diversity
Abstract
To fill gaps in our knowledge of the fish and macroinvertebrate fauna of streams in northeast (hereafter NE) Tobago, we surveyed the upper reaches, middle reaches and river mouths of three NE Tobago rivers; Hermitage, Doctors (Speyside) and Delaford Rivers. We employed multiple sampling techniques at these nine sites to survey ichthyofauna, decapod crustaceans and molluscs. We recorded 11 freshwater and four brackish water fish species, 10 decapod species, and four gastropod mollusc species. The molluscs included two invasive snails (Tarebia granifera and Melanoides tuberculata) and their expanded distributions in NE Tobago. We also noted a new aquatic gastropod species for the island, Neritina punctularia, and a new site locality for the catadromous fish, Anguilla rostrata, within the Delaford River. Lastly we have redocumented the presence of the freshwater shrimp Macrobrachium acanthurus, which was not detected in the most recent report on macroinvertebrates for the island.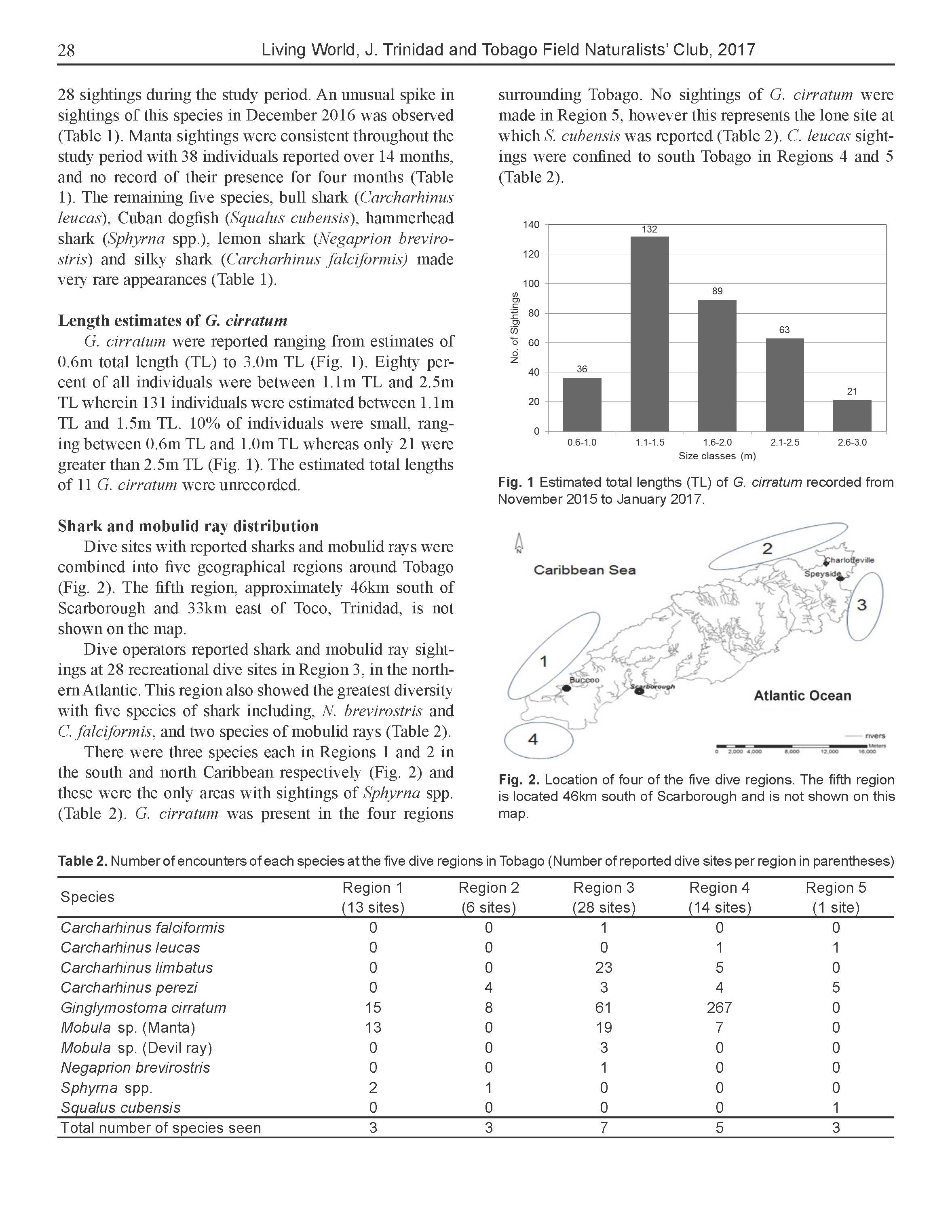 Downloads