Attempted Re-Floating and Subsequent Necropsy of a Bryde's Whale, Balaenoptera edeni at La Brea, Trinidad and Tobago
Keywords:
Whale stranding, Beached whale, Bryde's Whale, Balaenoptera edeni, Necropsy
Abstract
An adult, male, Bryde's whale (Balaenoptera edeni) was stranded in shallow water at La Brea, Trinidad, in May 2004. It was assessed clinically by a team from UWI's School of Veterinary Medicine (SVM) and several attempts were made to return it to the sea. Three days later, the whale was found dead five metres from where it had been stranded. A group from the SVM carried out a partial post-mortem examination. Valuable morphometric and other data were collected together with a selection of tissue samples for laboratory investigation. No specific cause of death has yet been diagnosed but tests are still in progress or pending. The case illustrates the need for a concerted approach to strandings of live or dead cetaceans and the value of an input by scientists from UWI and elsewhere. The establishment of a regional stranding network is essential.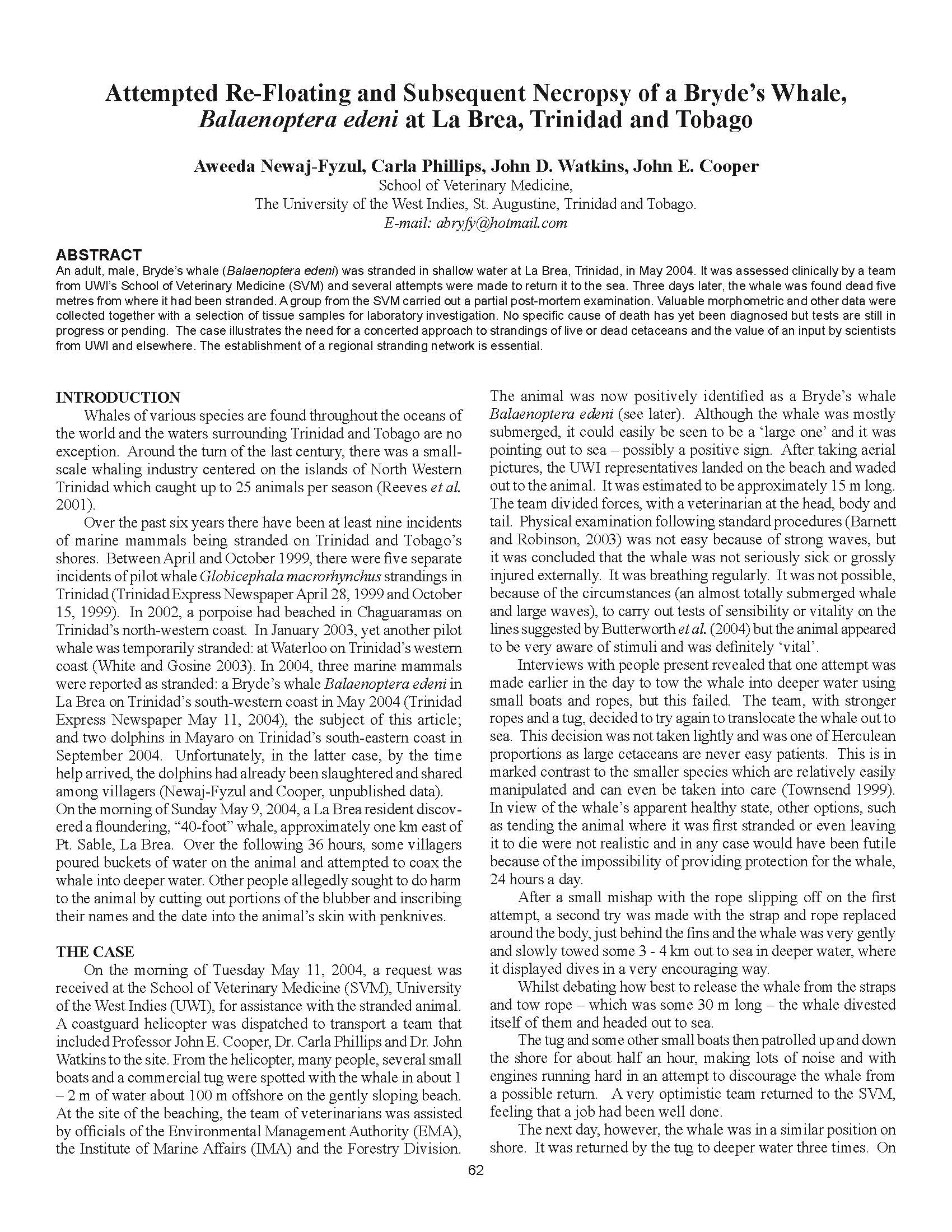 Downloads