Collections of Phlebotomine Sand Flies (Diptera: Psychodidae), 1953 - 1977 in Trinidad, West Indies
Keywords:
Psychodidae, Brumptomyia, leopoldoi, Lutzomyia, antunezi, aragaoi, atroclavata, ayrozai, barrettoi, cayennensis, christenseni, dubitans, flaviscutellata, gomezi, lichyi, micropyga, migonei, ovallesi, pilosa, rangeliana, shannoni, sordellii, trinidadensis, walker
Abstract
During the period 1953-1977 collections of phlebotomine sand flies in Trinidad yielded 21 species in two genera: one Brumptomyia and 20 Lutzomyia. L. gomezi was the most commonly collected and most widely distributed species occurring in 20 of the 26 localities surveyed. One species, L. flaviscutellata, is a known vector of enzootic rodent leishnaniasis in Trinidad.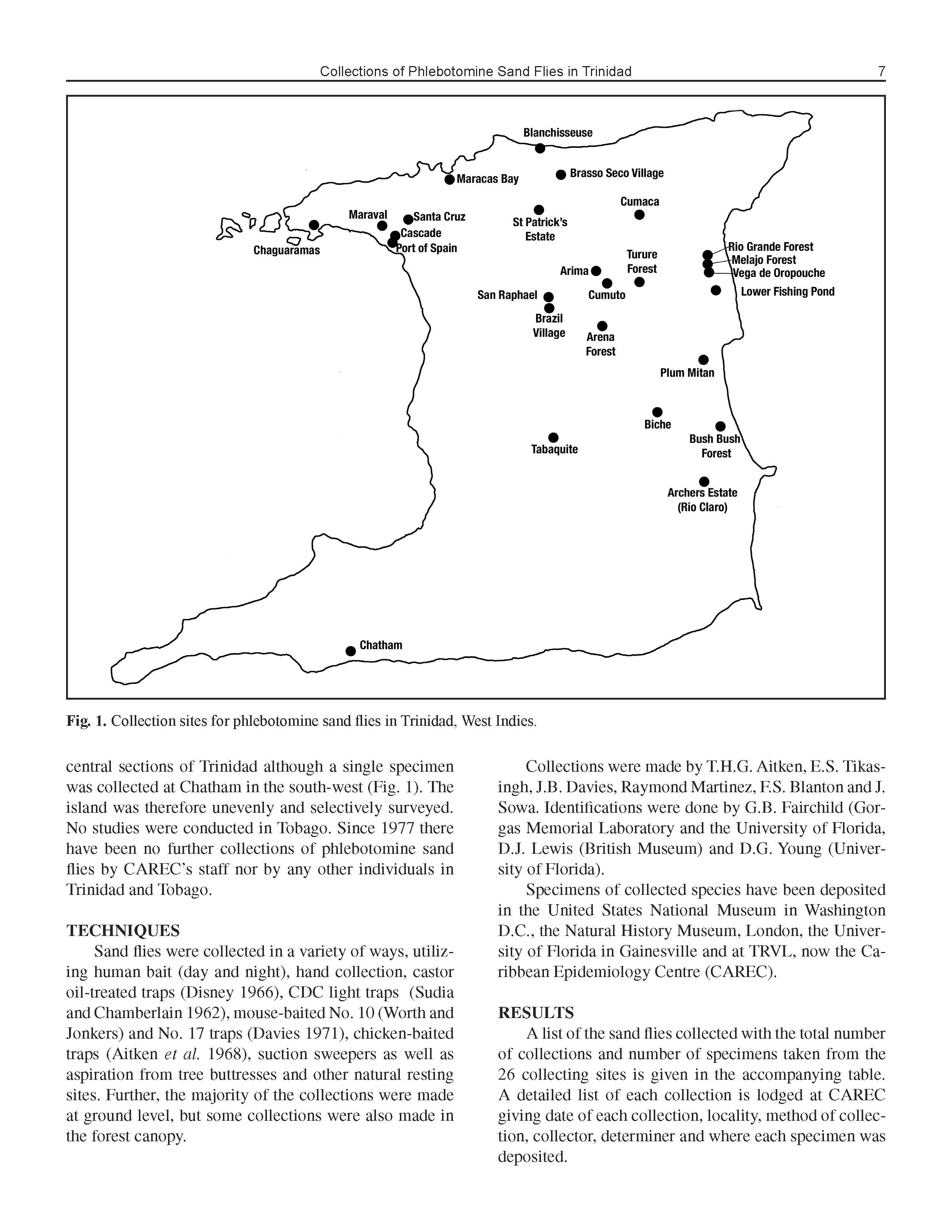 Downloads