Population Density of Small Mammals in the Arima Valley, Trinidad, West Indies
Keywords:
Arima Valley, premontane forest, small mammals, population density
Abstract
A trapping study of small mammal species richness was conducted at the Springhill Estate in the Arima Valley, Trinidad between 9 April and 11 May, 2005. A total of 12 individuals and 12 recaptures of two rodent and one marsupial species was observed after 1848.5 trap nights. Densities of Oryzomys capito and Marmosa robinsoni were estimated at 362.9 and 305.3 per square kilometre, respectively.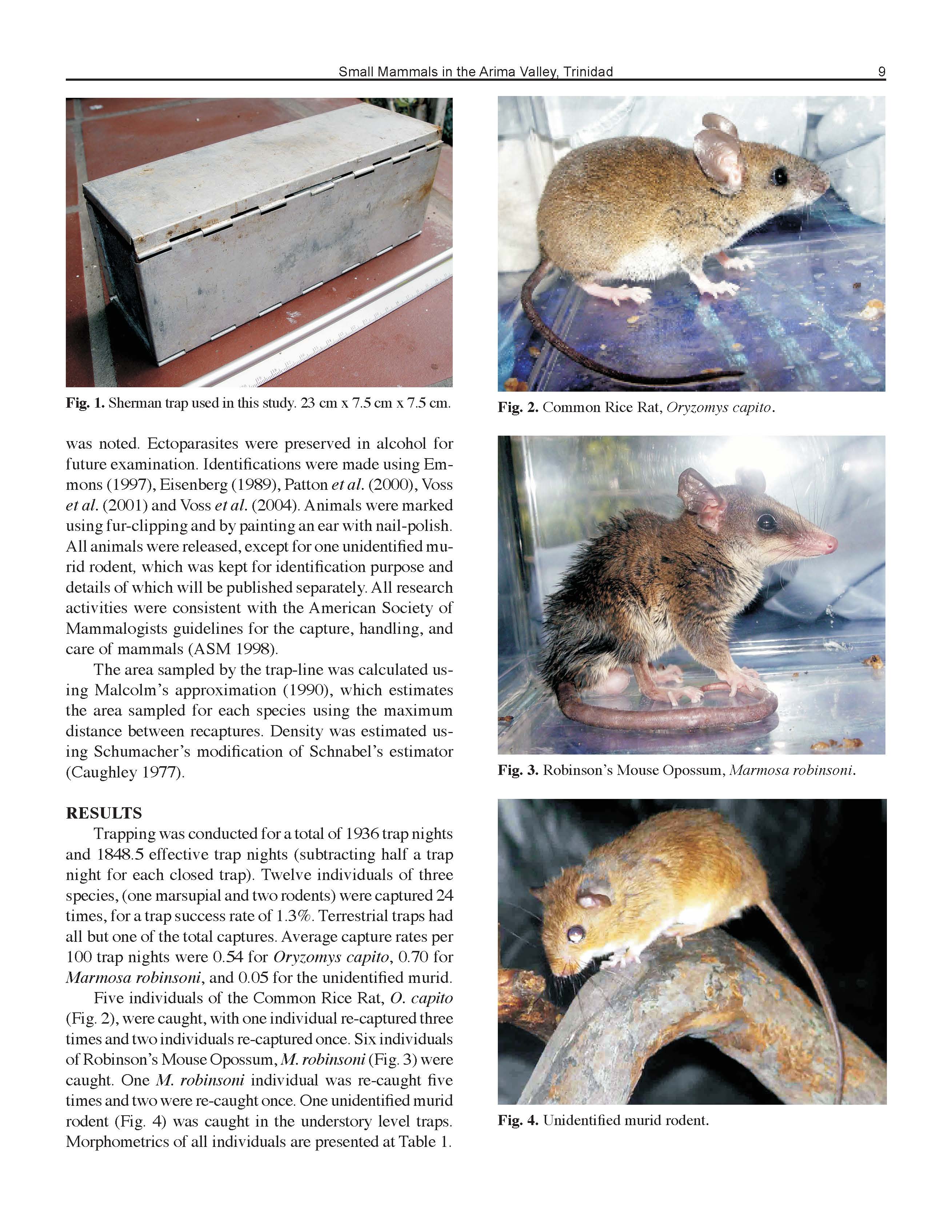 Downloads