Activity Patterns of Terrestrial Mammals at Springhill, Arima Valley, Trinidad
Keywords:
Camera-trapping, mammals, Trinidad, activity patterns, tropical forests
Abstract
Camera-traps were used to record terrestrial mammals over a period of 19 months at the Springhill Estate, Arima Valley, Trinidad. Eleven species or taxonomic groups were recorded during 925 trap nights. We describe the activity patterns with respect to time of day and lunar cycle for several of these species. Although these patterns mostly reflect current knowledge of the behaviour of these species based on existing literature, we found some minor differences.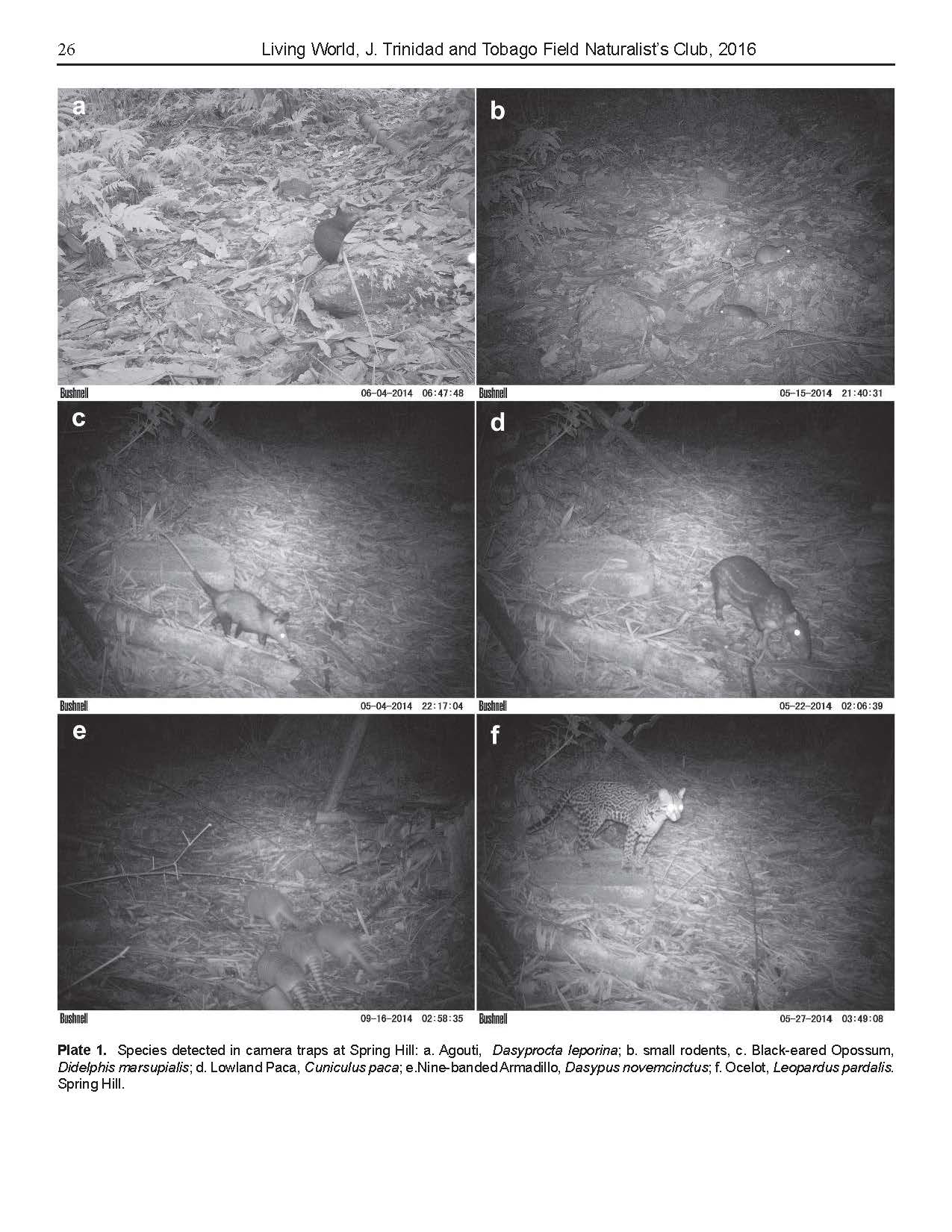 Downloads