Epizoic cyanobacteria associated with harvestmen (Arachnida: Opiliones) from Tobago, West Indies
Keywords:
Camouflage, Cryptogam, Fungi, Sclerosomatidae, Tegument
Abstract
On Tobago, there is a species of sclerosomatid harvestman (Prionostemma sp.) that serves as a host to a variety of cryptogams. In the living condition, the exterior of the harvestmen is light blue in appearance, which quickly fades to a bluish- green following preservation in ethanol. Observations of specimens with scanning electron microscopy (SEM) revealed the occurrence of several types of epizoic organisms, including prokaryotic cells (several sizes of bacilli and cocci) and at least two species of fungi. Moreover, using PCR with specific primers, we confirmed the presence of at least one species of epizoic cyanobacterium occurring on the tegument of the harvestmen. The tegument of the carapace and abdomen of Prionostemma sp. is full of numerous small pits that may facilitate colonisation and survival by epizoic organisms.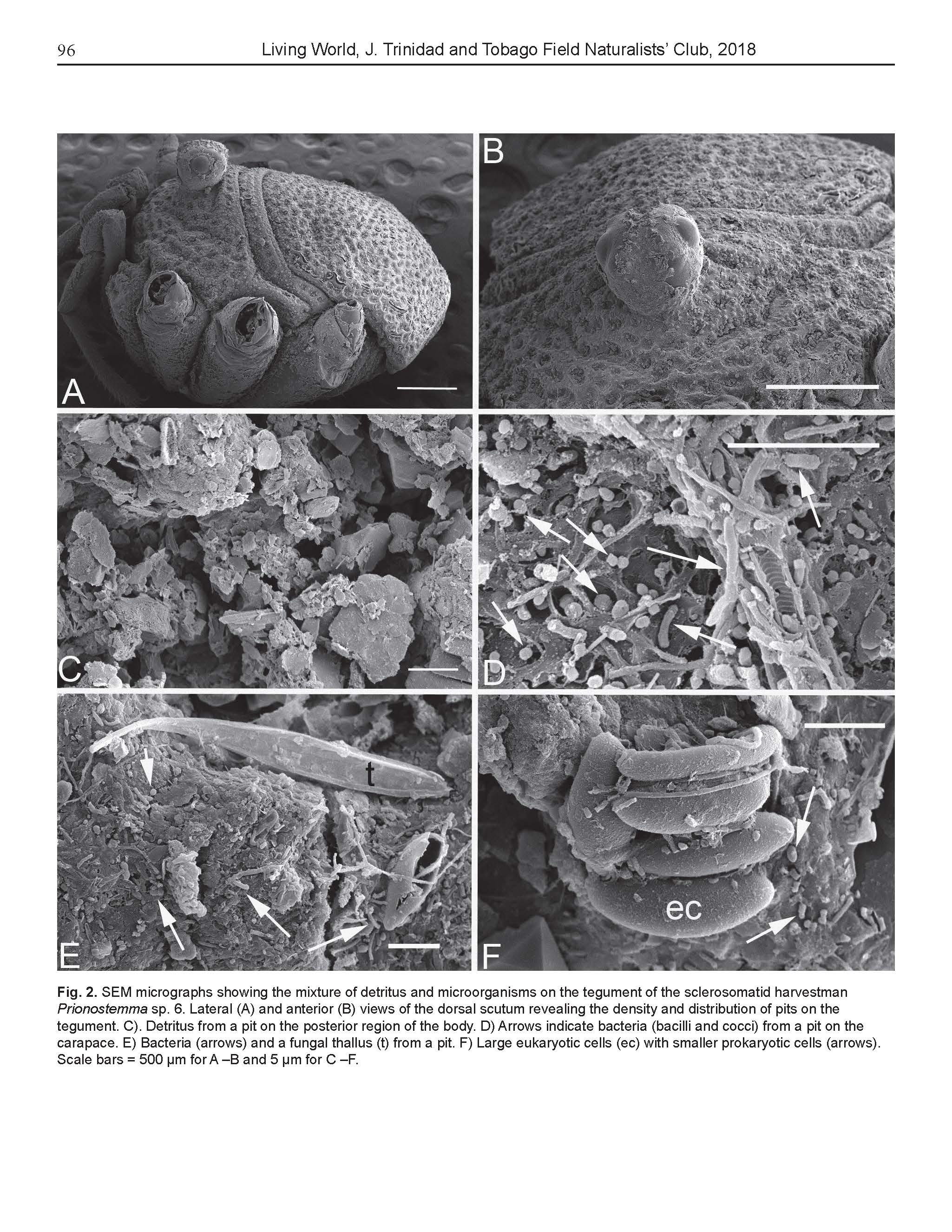 Downloads