Staphylus spp. (Lepidoptera, Hesperiidae, Pyrginae, Carcharodini) in Trinidad, West Indies
Keywords:
Staphylus kayei, Staphylus lenis, Staphylus tyro, Amaranthaceae, caterpillar, larva, pupa, leaf shelter, parasitoid
Abstract
Staphylus kayei, S. lenis and S. tyro are known from Trinidad; S. tyro is also known from Chacachacare Island, but no Staphylus spp. are known from Tobago.  Observations are provided on the food plants, leaf shelters, early stages and parasitoids of S. kayei and S. lenis.  The food plants in Trinidad are all species of Amaranthaceae, apart from one record from Piper sp. (Piperaceae) considered to need confirmation, and one from Mimosa pigra (Fabaceae) considered to be an error.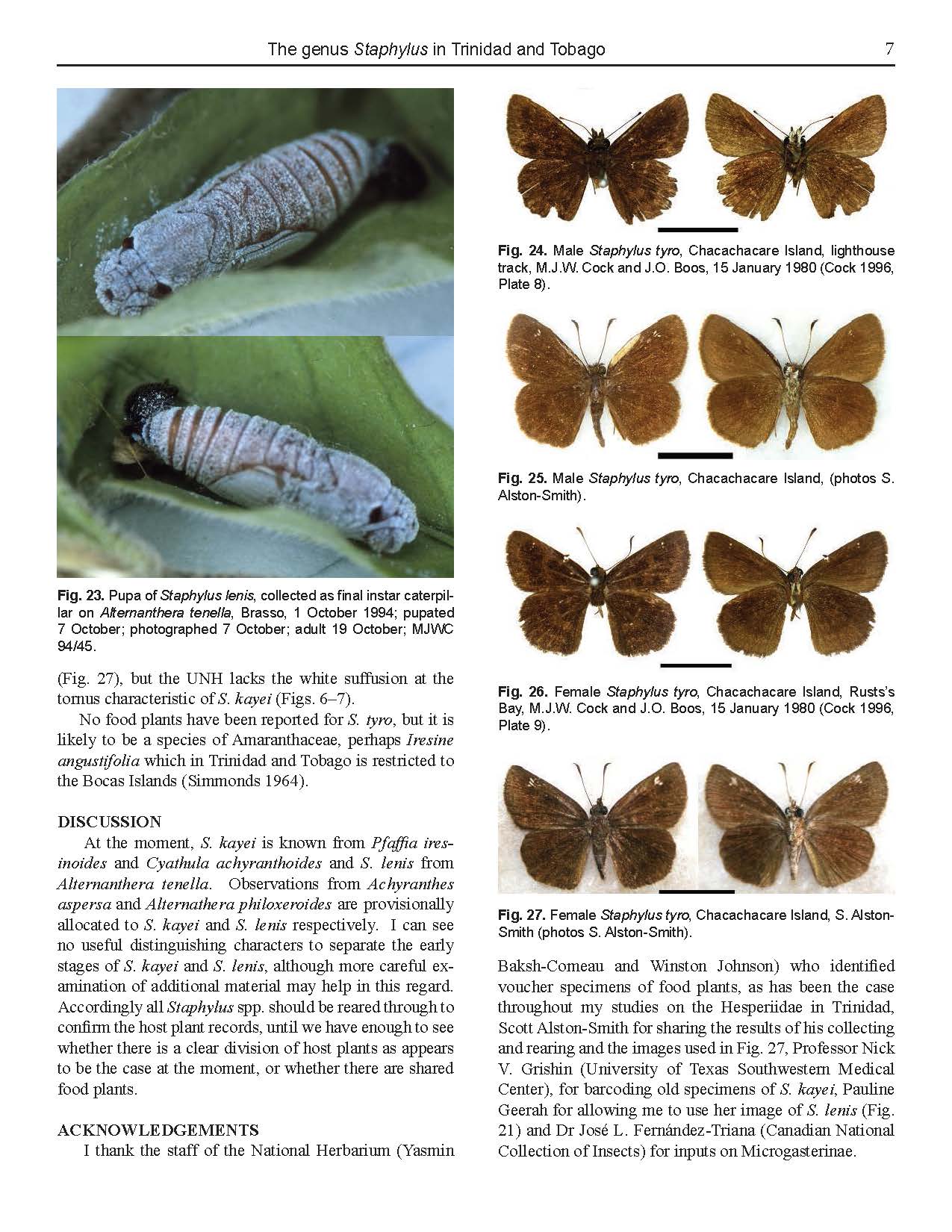 Downloads