Night Walks Generate Unexpected New Observations of Moths (Lepidoptera) from Trinidad, West Indies
Keywords:
Belonoptera patercula, Siculodes avicula, Sylepte coelivitta, new to Trinidad
Abstract
During night walks in the forests of Trinidad, West Indies, the authors observed and photographed several moth species (Lepidoptera) not previously reported from the island and documented several interesting behaviours. Belonoptera patercula (Pagenstcher), Siculodes avicula Guenée (both Thyrididae) and Sylepte coelivitta (Walker) (Crambidae) are species not previously known from Trinidad. Rejectaria niciasalis (Walker) and R. rosimonalis (Walker) (Erebidae) were known from Trinidad, but their presence had not previously been reported in the literature. Feeding was noted at flowers, fallen fruit, bird droppings, diseased grass flowers and water.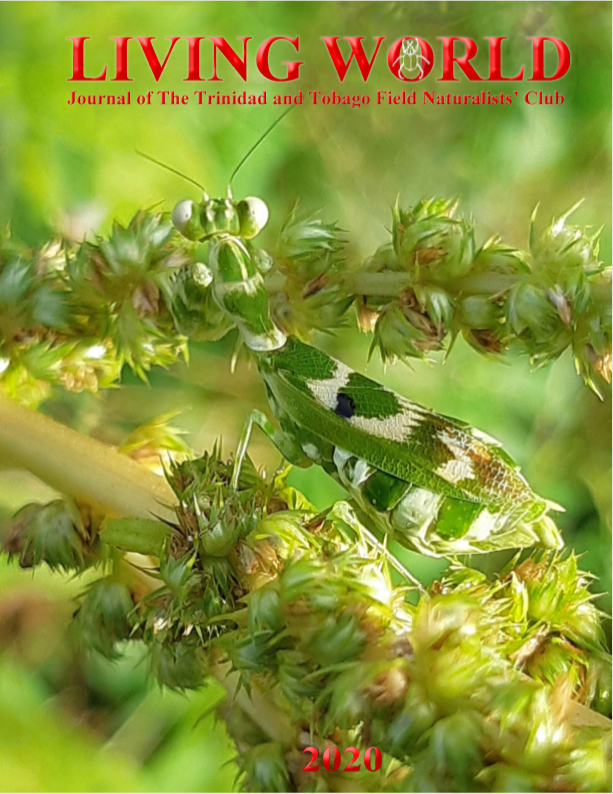 Downloads