Living World 2020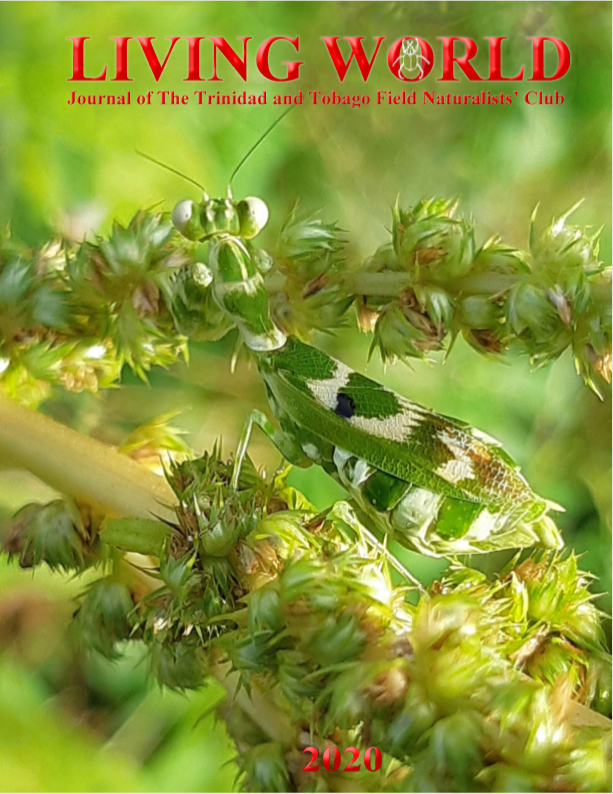 In 2020 our transition of Living World to an online journal with continuous publication was finally accomplished. This process has been made possible by a strengthening of the editorial team to include joint editors, four associate editors and three assistant editors in addition to our online editor. Bios of the editorial team will be available on the journal's website. Continuous publication is facilitated by our Early View of each article or Nature Note published before November of the current year.
The 2020 issue includes six Research Papers, eight Nature Notes and one Report. The LW team is greatly
saddened by the passing of Jo-Anne Sewlal, one of our regular contributors and friend of the TTFNC. A survey of the spiders of Dominica is published here posthumously along with a tribute in her memory.