A Preliminary Survey for Spiders on St. Eustatius, West Indies
Keywords:
Anapidae, Araneidae, Barychelidae, Clubionidae, Corinnidae, Filistatidae, Gnaphosidae, Lycosidae, Mimetidae, Miturgidae, Mysmenidae, Ochyroceratidae, Oecobiidae, Oxyopidae, Pholcidae, Salticidae, Scytodidae, Sicariidae, Sparassidae, Tetragnathidae, Theridiidae, Theridiosomatidae, Thomisidae, Theraphosidae
Abstract
Three photographic surveys were conducted during the period; 2010 to 2011, 2013 and 2014, and supplemented by physical sampling for a one-week period in January 2015, in a wide variety of habitats on the island of St. Eustatius, West Indies, for the presence of spiders. Seventeen localities were surveyed from 15 habitats, including five man-made habitats. Twenty-four families representing 53 species were collected. Members of the family Araneidae comprised almost a quarter of the species found. More species in natural than in human-made or highly disturbed habitats.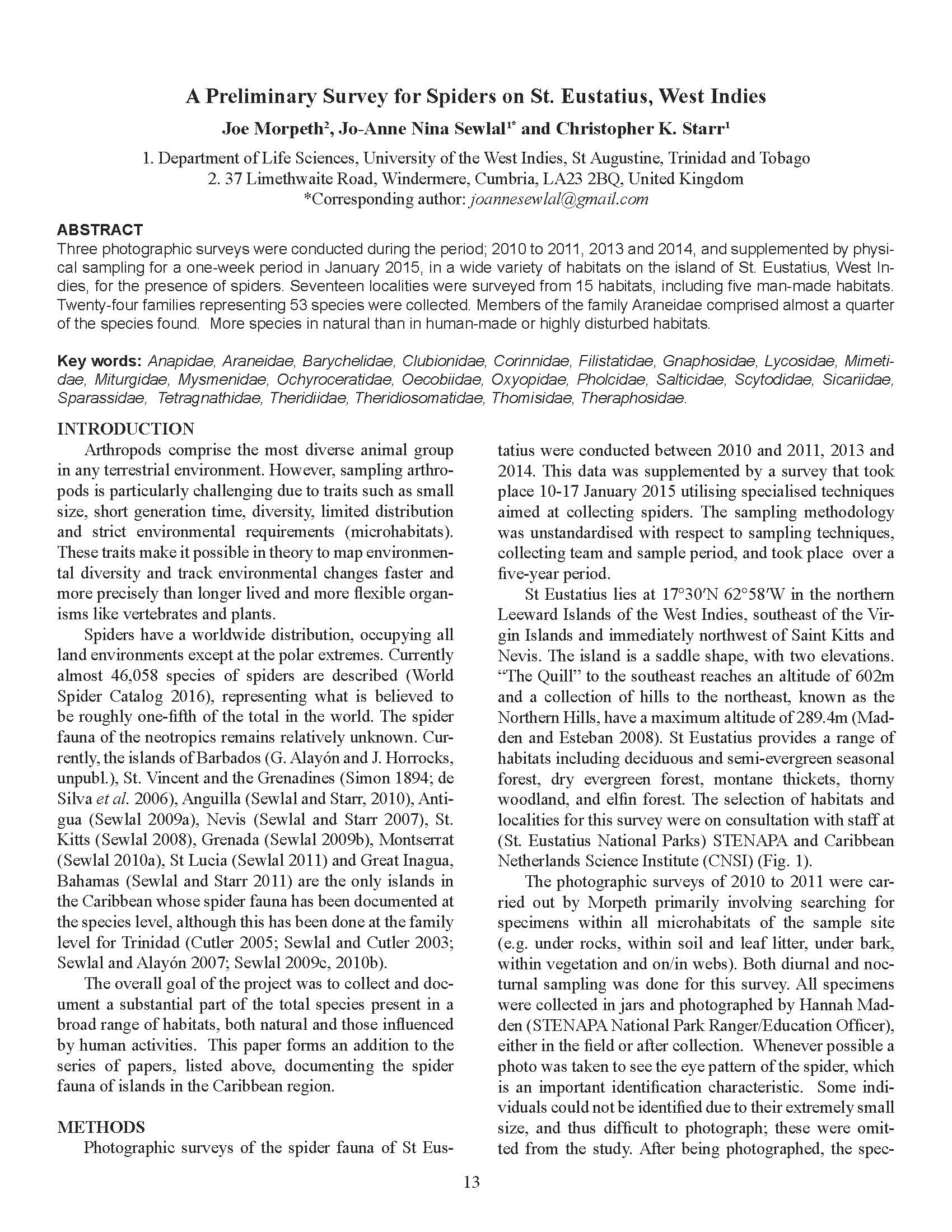 Downloads