A Preliminary Survey for Spiders on Dominica, W.I.
Keywords:
Araneidae, Lesser Antilles, Salticidae, Theridiidae
Abstract
A survey of spiders was conducted on Dominica, West Indies, over a five-week period from July-August 2014. Thirteen
habitats from 17 localities were surveyed, including five man-made habitats. Nineteen families representing 90 species
were collected. Members of the families Araneidae, Salticidae and Theridiidae comprised over half of the species found.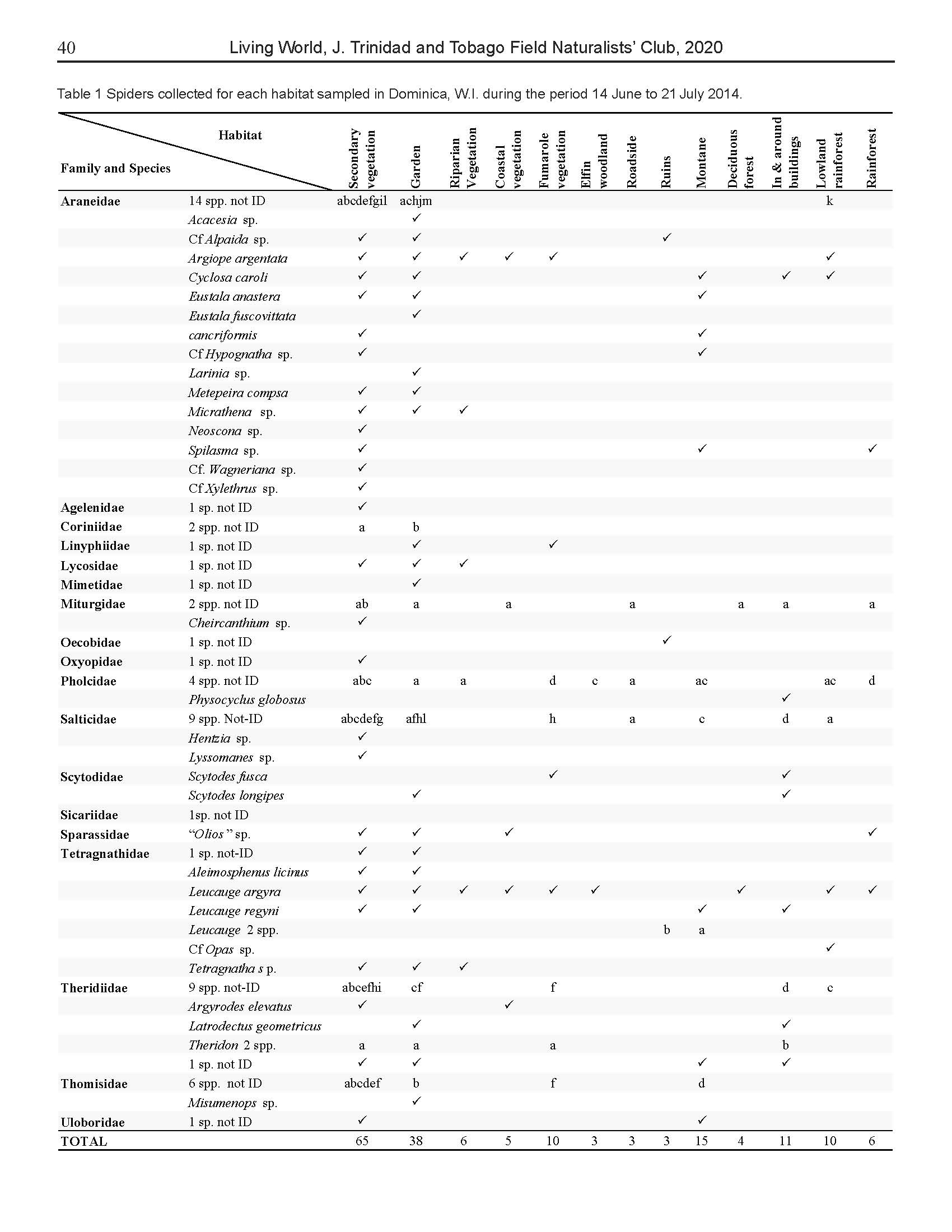 Downloads