Apparent Absence of Chytrid Infection in Trinidad's Frogs
Keywords:
amphibians, chytridiomycosis, Trinidad
Abstract
Frogs were sampled for the presence of the pathogenic chytrid fungus, Batrachochytrium dendrobatidis at nine sites across Trinidad. No chytrid was detected amongst 245 individuals, of 15 species sampled. These results, together with the negative findings from Greener et al. (2017) who sampled 116 stream frogs, Mannophryne trinitatis from six sites in the Northern Range, suggest that the low level chytrid infection detected in stream frogs in 2007 and 2009 may have died out, or at least is not spreading through Trinidad's frog populations. Possible explanations are discussed and the need for continued vigilance stressed.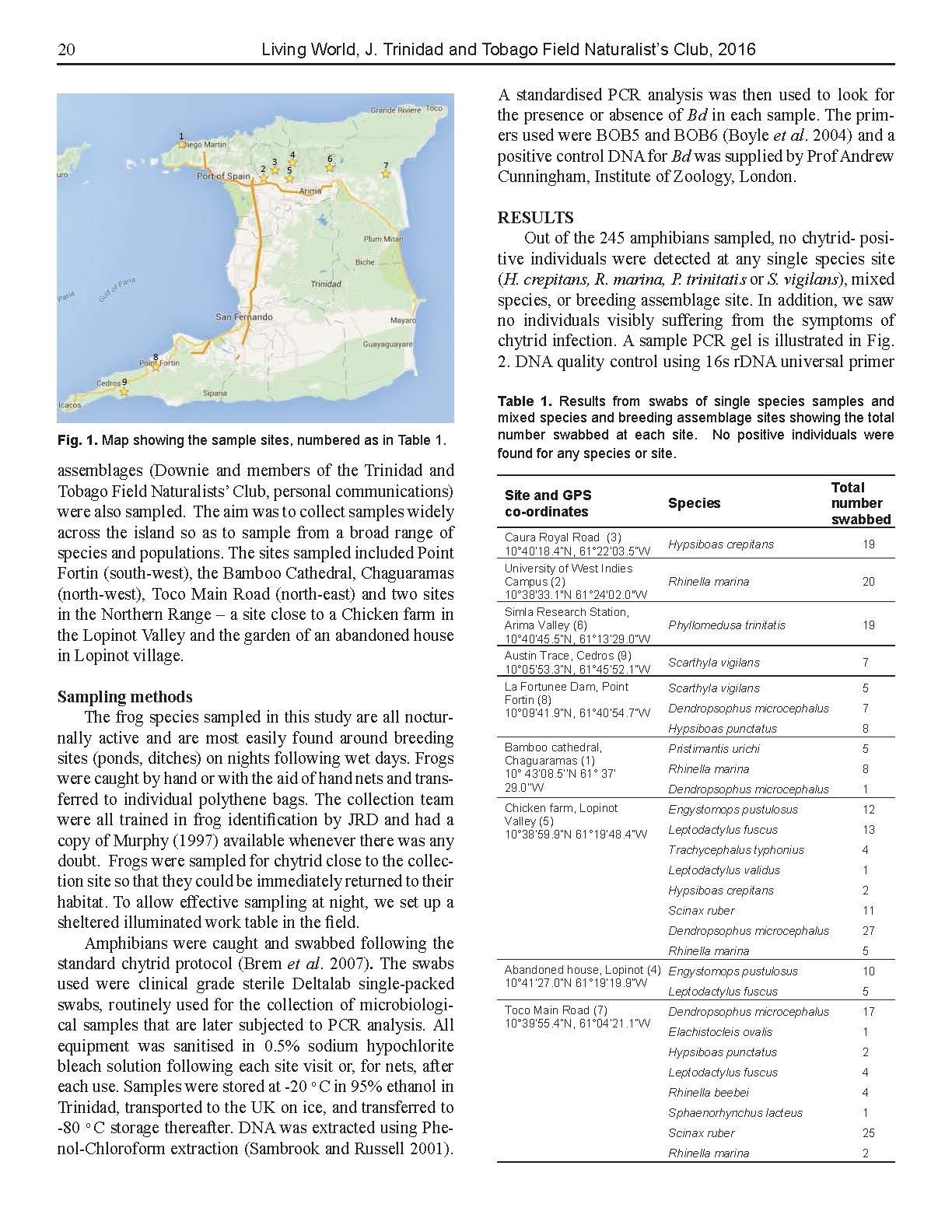 Downloads