Recent Records of the Genus Dynastor (Lepidoptera, Nymphalidae, Satyrinae, Brassolini), in Trinidad, W.I.
Abstract
The genus Dynastor is represented by three species. Two species – Dynastor macrosiris (Westwood) and D. darius
(Fabricius) – are found in Trinidad but neither is regularly recorded (Barcant 1970). This note highlights recent observations of both
species in Central and South Trinidad.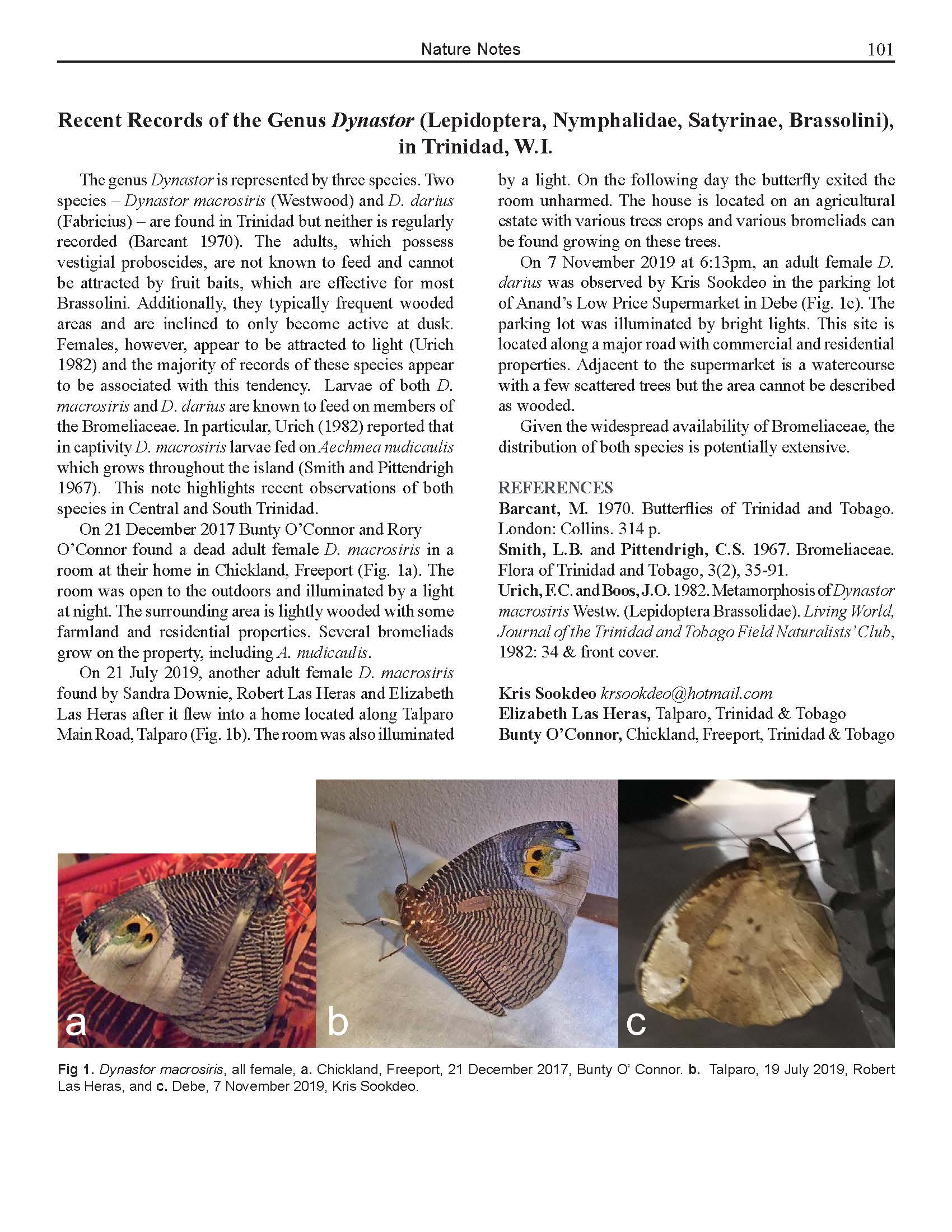 Downloads