Urban Ant Fauna of Port of Spain, Trinidad, West Indies
Keywords:
neotropical, diversity
Abstract
A one-day survey of ants in the city of Port of Spain yielded 154 samples representing 23 species. The greater part of these were found in two relatively well-vegetated areas. The pattern of samples gives a diversity index of H' = 2.39 and an estimate of the number of species present but not collected of f0 = 5.3. The overall faunal composition was largely as expected, with no notable distinction between daytime and nighttime sampling except for the strictly nocturnal presence of Camponotus atriceps.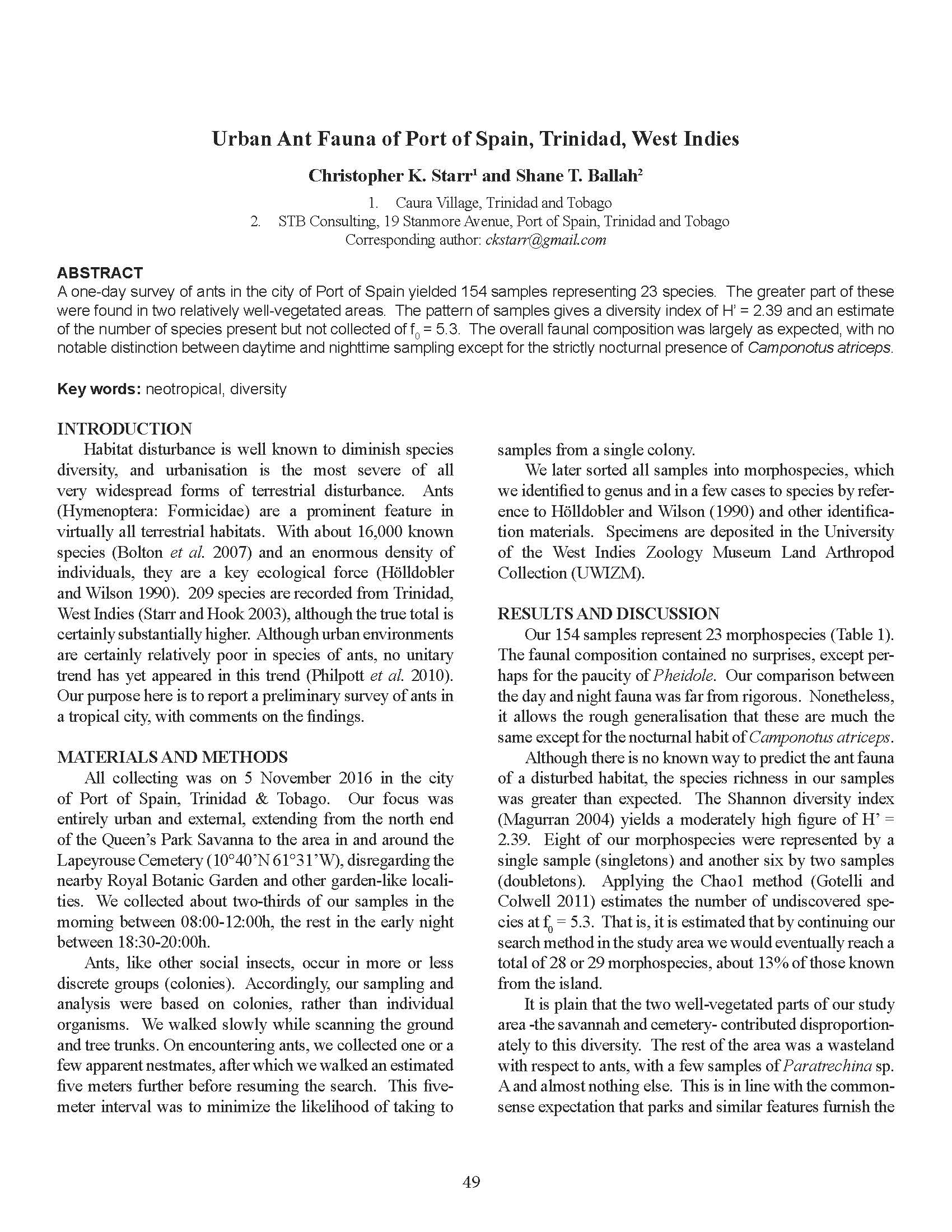 Downloads