A Preliminary Survey of the Harvestmen (Arachnida: Opiliones) of Tobago, West Indies
Keywords:
biogeography, Caribbean, Laniatores, Neotropical, taxonomy, faunistics
Abstract
Eleven species of harvestmen were collected from along the trail connecting the Speyside overlook to Pigeon Peak on Tobago, including representatives of the families Agoristenidae, Cosmetidae, Cranaidae, Manaosbiidae, Sclerosomatidae, and Stygnidae. The most abundant species were Cynortula granulata Roewer 1912 (Cosmetidae), Paecilaema inglei Goodnight and Goodnight 1947 (Cosmetidae), Rhopalocranaus albilineatus Roewer 1932 (Manaosbiidae) and Phareicranaus calcariferus (Simon 1879) (Cranaidae). We also captured adults of Prionostemma vittatum Roewer 1910, Avima intermedia (Goodnight and Goodnight 1947) and Stygnoplus biguttatus Pinto-da-Rocha 1997. With the exception of P. calcariferus, each of these collections represent a new record for Tobago. In this paper, we also provide descrip­ tions of the male reproductive anatomy for each species as well as notes on natural history, including the association of cyanobacteria with a sclerosomatid harvestman and stridulation by C. granulata.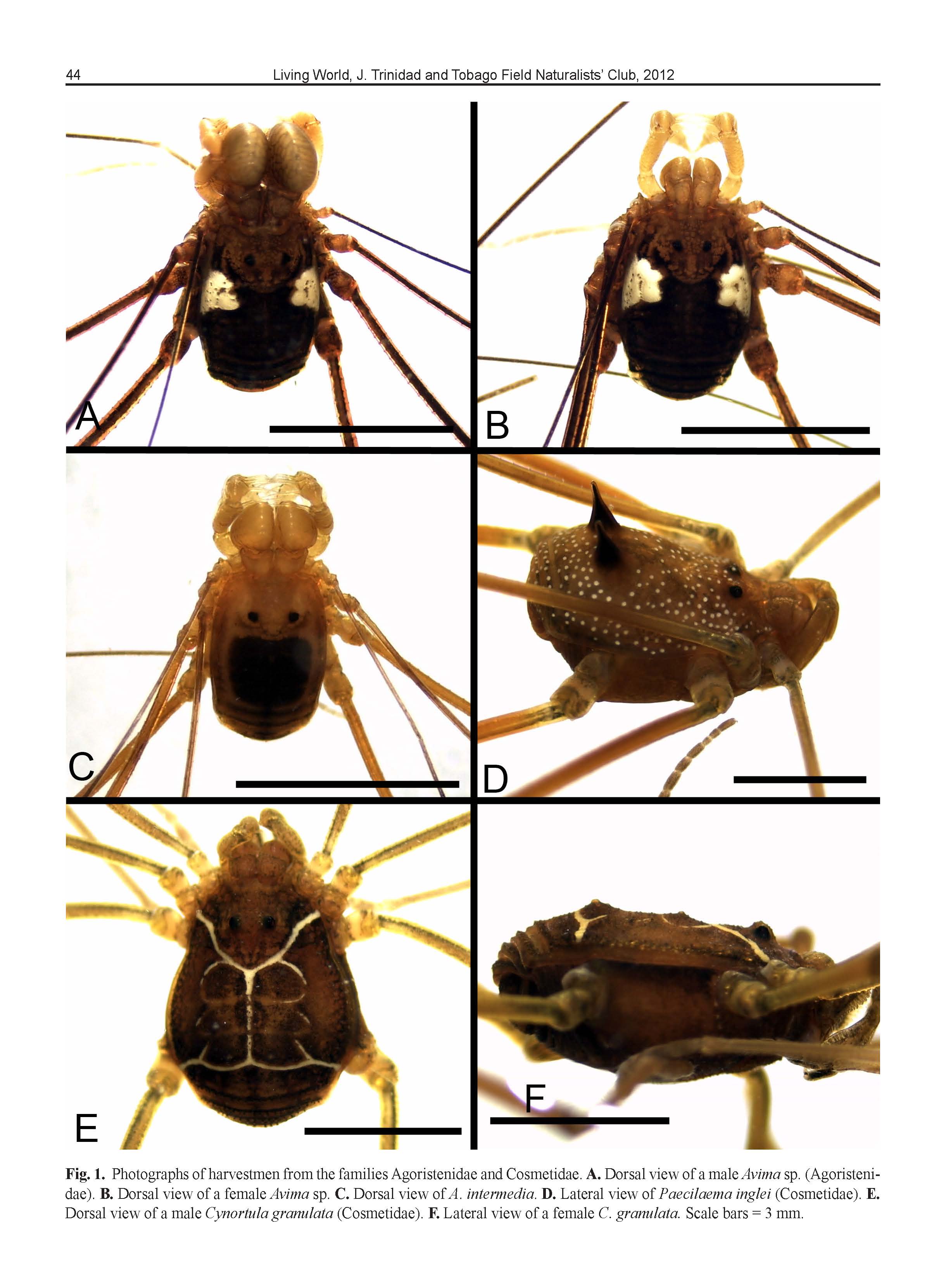 Downloads