Harvestmen (Arachnida: Opiliones) of Trinidad, West Indies
Keywords:
Biogeography, Caribbean, Laniatores, neotropical, taxonomy
Abstract
From 2005-2007, we observed 20 species of harvestmen representing nine families, primarily in northern Trinidad. Of these taxa, we collected previously unreported or undescribed species for the families Kimulidae, Samoidae, Scle[1]rosomatidae, and Stygnommatidae. In this paper, we provide a brief summary of the characters and natural history, as well as photographs of each species. The most common and widespread taxa in Trinidad include species in the families Cosmetidae, Cranaidae, Manaosbiidae, and Sclerosomatidae. Species that were less common or had a limited geographic range include representatives from the families Agoristenidae, Kimulidae, Manaosbiidae, Samoidae, Sclerosomatidae, Stygnidae, and Stygnommatidae. A taxonomic key for identification of the 10 families of harvestmen known from Trinidad was developed through the modification of published keys in conjunction with characters that we observed for these taxa.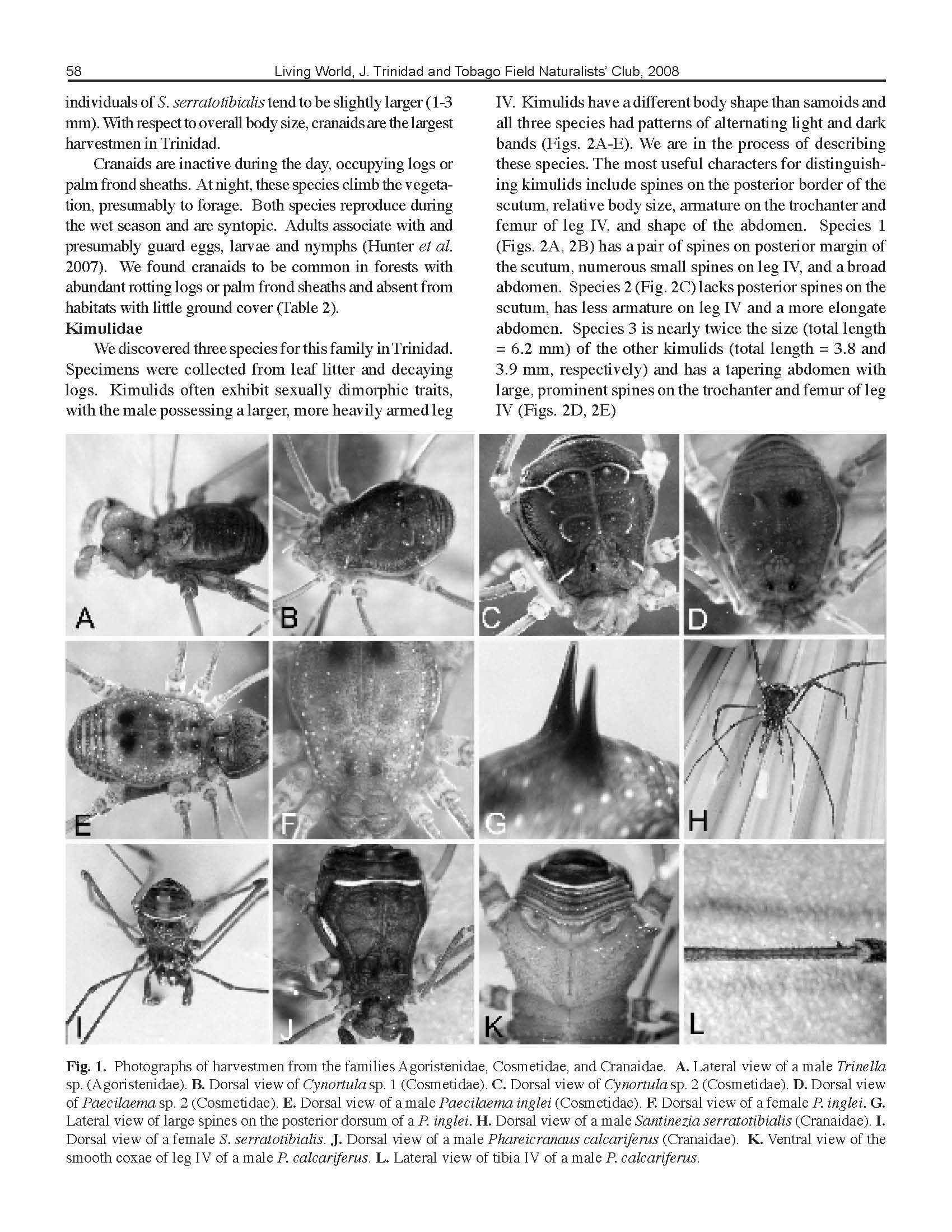 Downloads