July
The bird group kicked off activities in July with a trip to the Caroni Rice Fields. Members were treated to the usual mix of marsh birds – spinetails, gallinules and herons. The highlight was a pair of white-faced whistling-ducks.
July marked the Club's 124th birthday and, as tradition, it was celebrated by members evening where everyone had a chance to do a short presentation on a topic of their choice. Renoir Auguste presented a summary of his MSc project work on the amphibians of Aripo Savannas.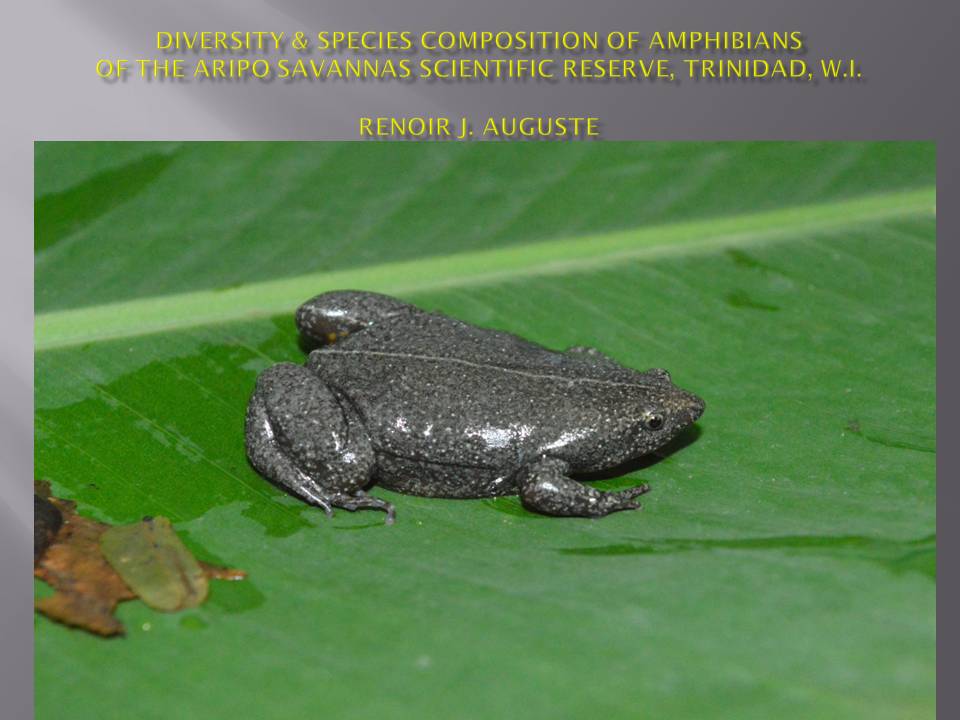 Dan Jaggernauth presented footage from the Club's display at Atlantic's World Environment Day celebration in Pt. Fortin and photos and video from his time helping Eliza Waldron with her capuchin monkey surveys in Chaguaramas. Amy Deacon presented a slide show to showcase some of the recent trips and artwork produced by the TTFNC Art Club. Jalaludin Khan used a slide show to draw the membership's attention to the region's volcanic activity, with a focus on the situation in Montserrat and Kris Sookdeo presented some recent photos from his camera traps in the Victoria-Mayaro forest, which included deer, tamandua, lappe and agouti.
The field trip that month was a short visit to a series of small pools near Rincon Waterfall. It was a very quiet and pleasing spot where members could enjoy the environment and look for things of interest.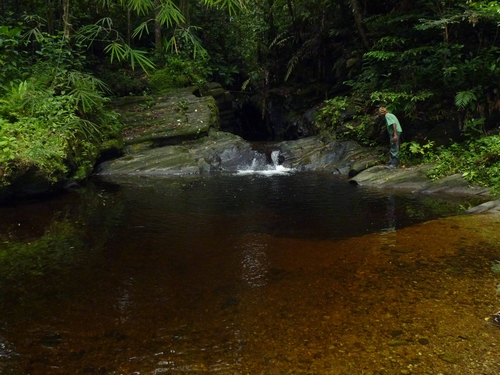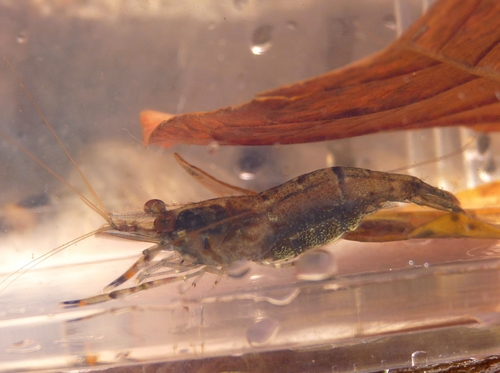 August
Club member (and non-members) were able to participate in the Chaguaramas leg of the National Wildlife Survey, led by Darshan Narang during August. The surveys were completed in record time and were incident free. Continue reading →